ON RUSTY TRAILS

v
ABOUT THE GAME
On Rusty Trails is a modern, illustrative platformer, set in a world constantly reacting to your change in identity. You are Elvis. Home owner, triangular metal person and lover of dryness. A sudden thunderstorm leaves your house dissolved into a pile of rubble. Only lightning-fast reactions will keep you from a looming rusty funeral. Don your Shifty Suit to incognito yourself and walk among suspicious hairy folk. Perilous puzzles and prejudiced platforms will bar your way in this deceptively deep gaming dish.
On Rusty Trails was created with the indie game company Black Pants Studio.
FEATURES
SLIP INTO THE SHIFTY SUIT!
Blast through this fast-paced platformer and instantly shift from rusty red to hairy blue to influence how the whole environment reacts to you.
STILL STEPPING ON THE FLOOR?
Magnetic boots deliver a unique platform mechanic in multiple dimensions. Walk both walls and ceilings, and prepare for an adrenaline rush from treacherous puzzles.
A GLOOMY TALE IN FINEST COMIC ART!
Feast your eyes on the trademark Black Pants art style in this beautiful and bleak platformer and its miniature world with even smaller inhabitants. Eyes! FEAST!
SPITE AND PREJUDICE!
Stimulate your brains with a story about the loss of a low-rent flat, complicated misunderstandings and a looming war. And there is even forbidden romance.
IT CREAKS, IT CRACKS, IT CRUNCHES!
A dark and melodic soundtrack with an eclectic selection of music. Haunting robotic sounds for your rainy days and the industrial revolution.
AWARDS

SCREENSHOTS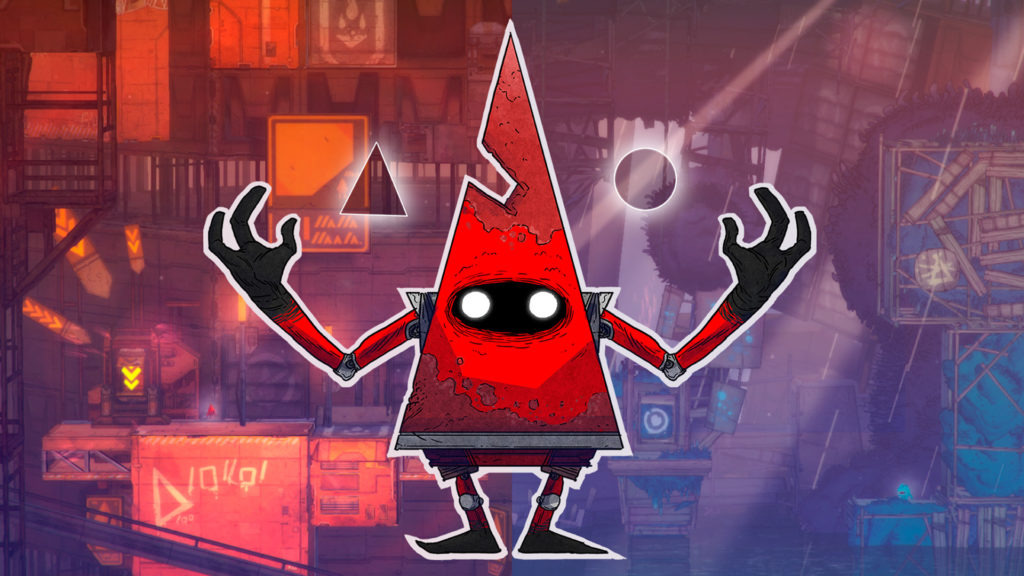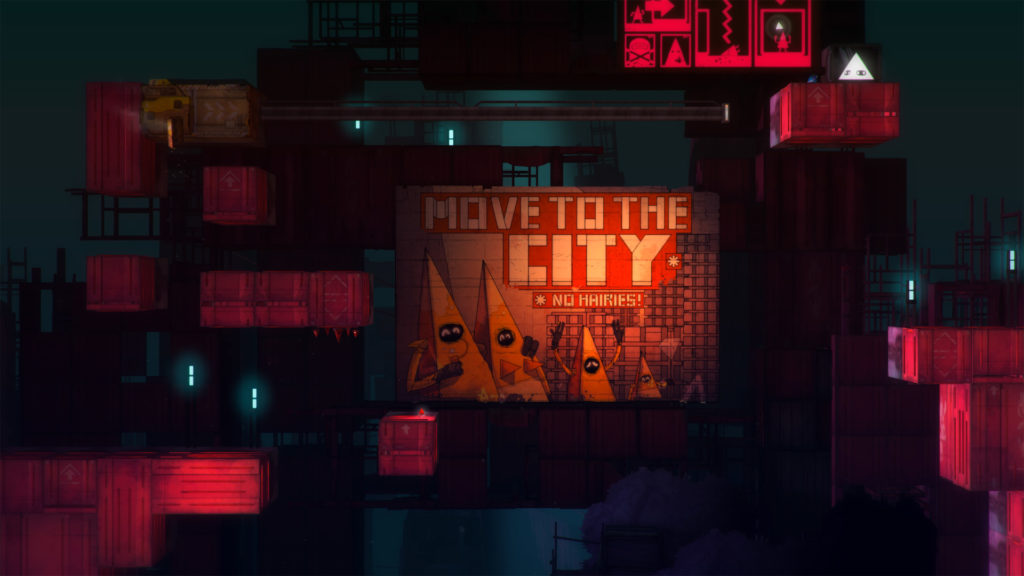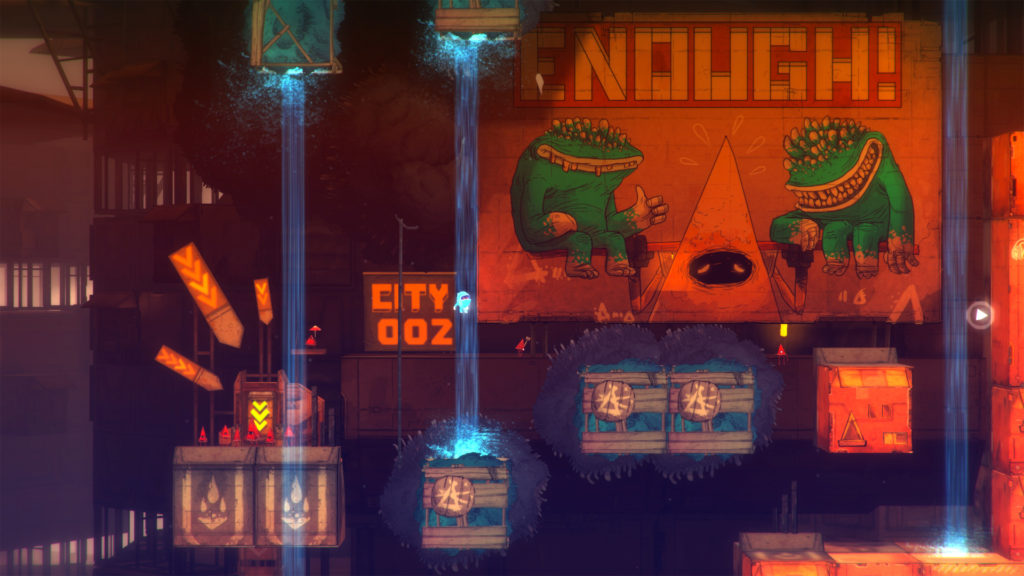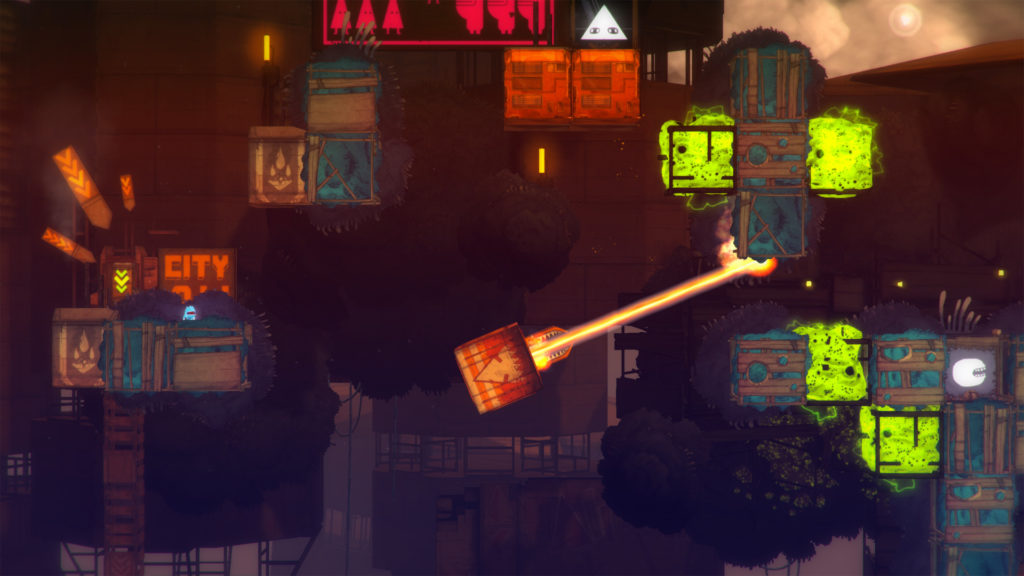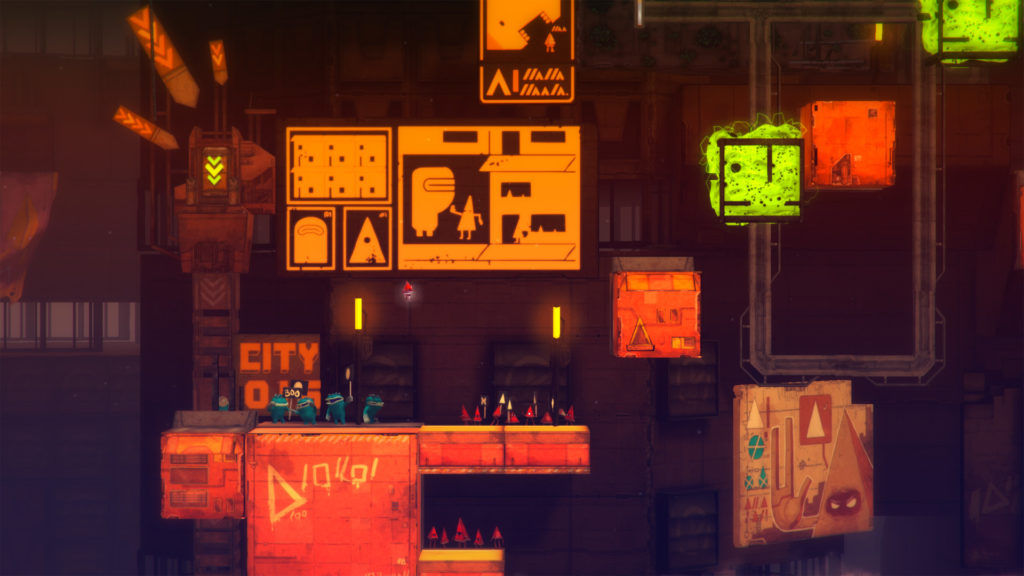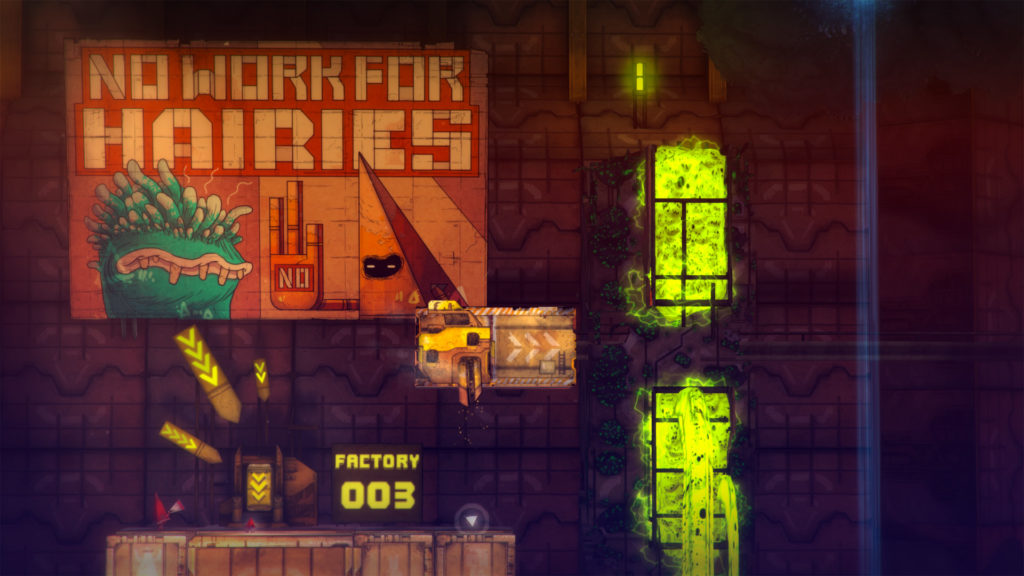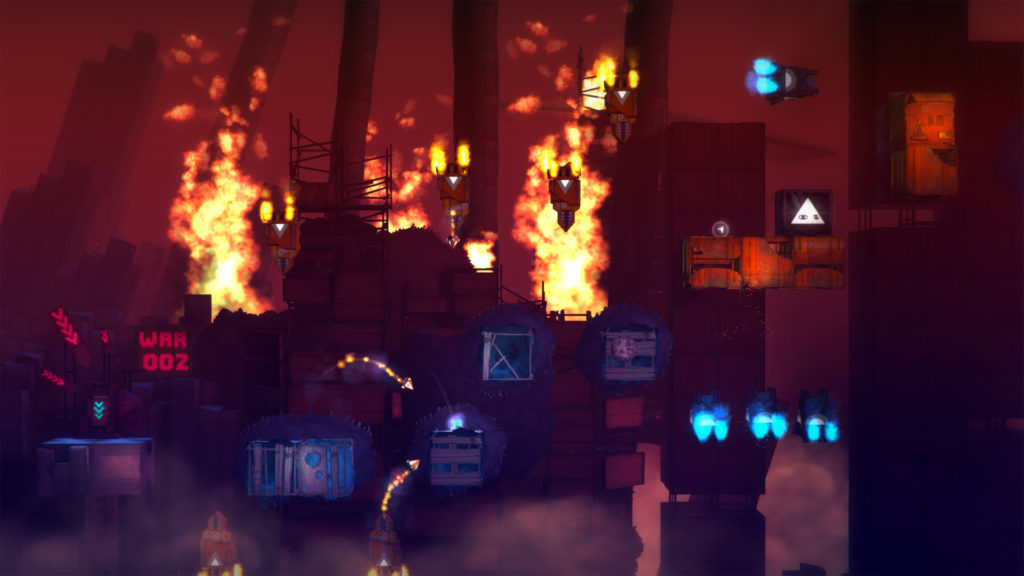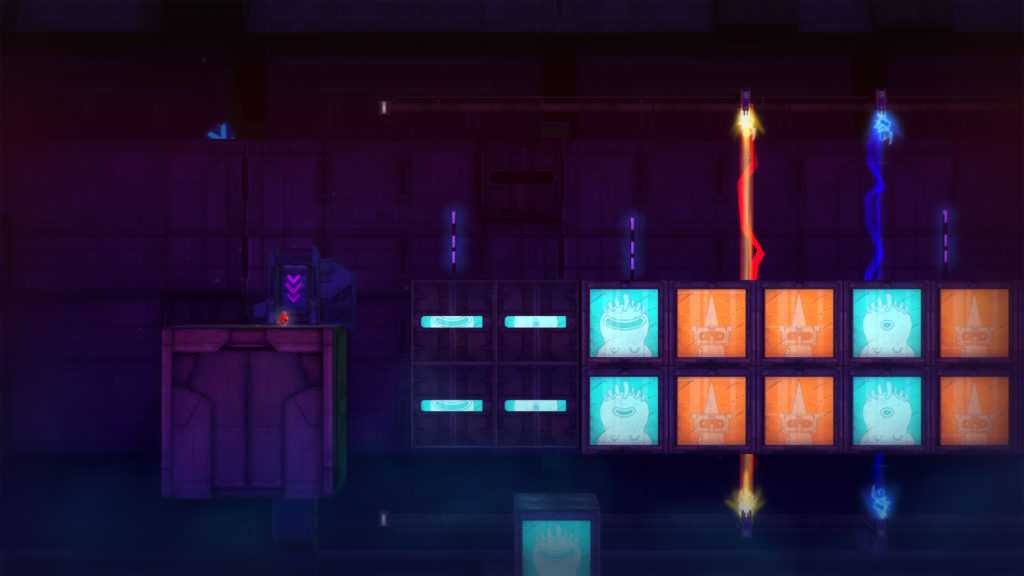 PROPAGANDA CARDS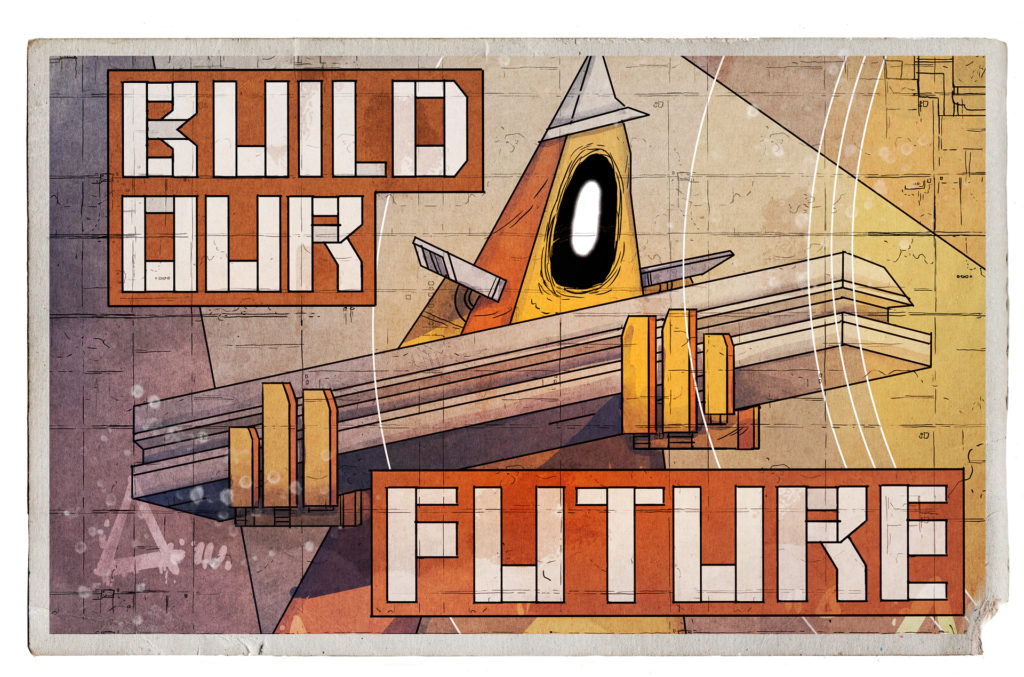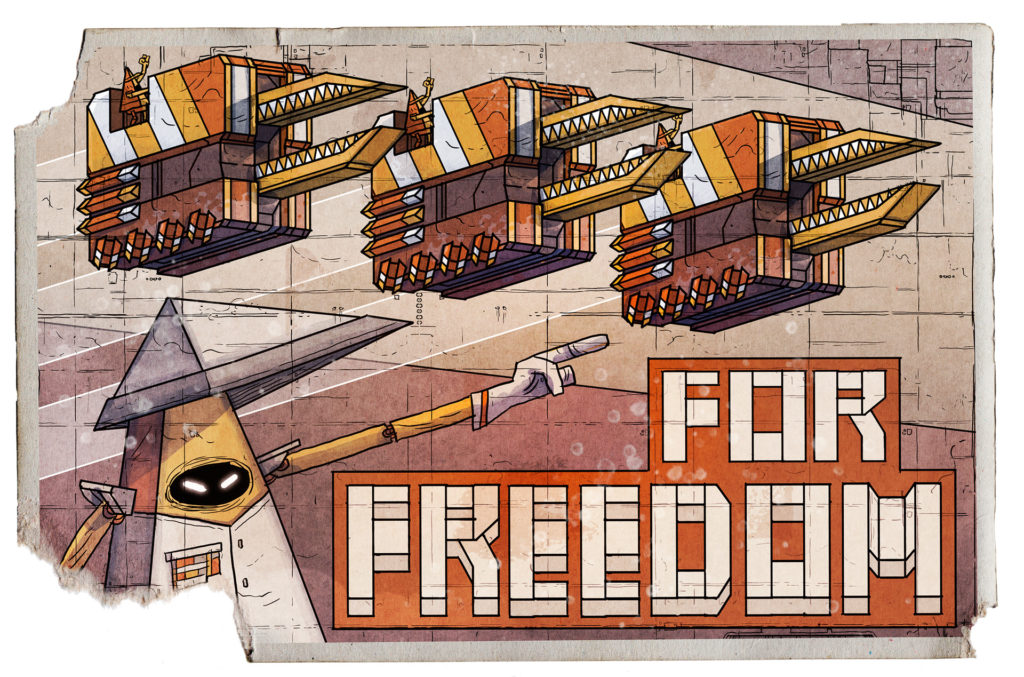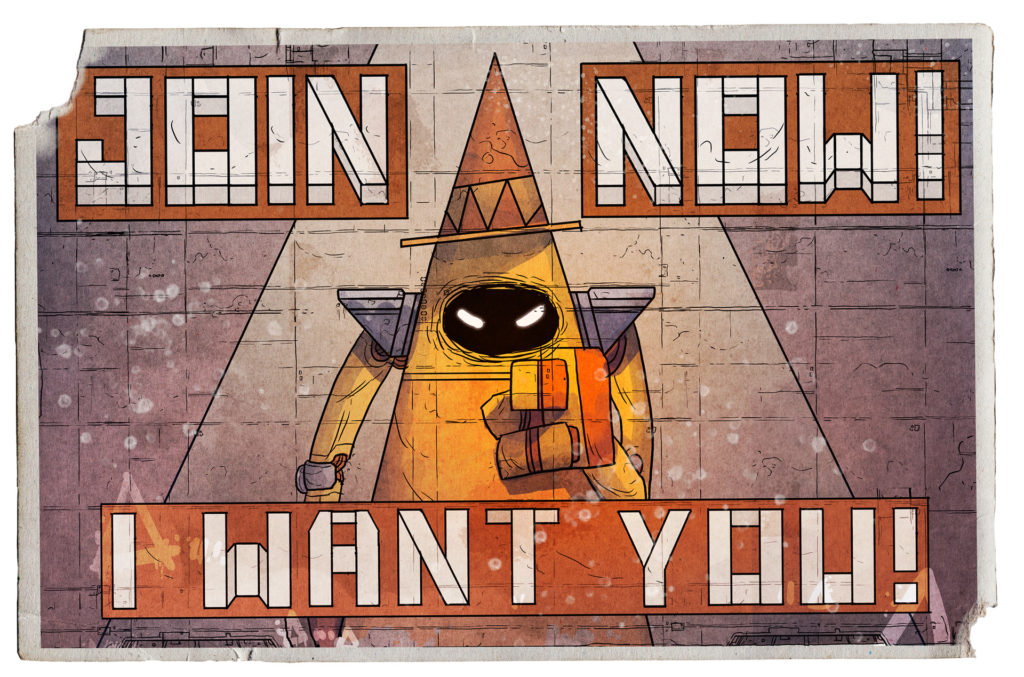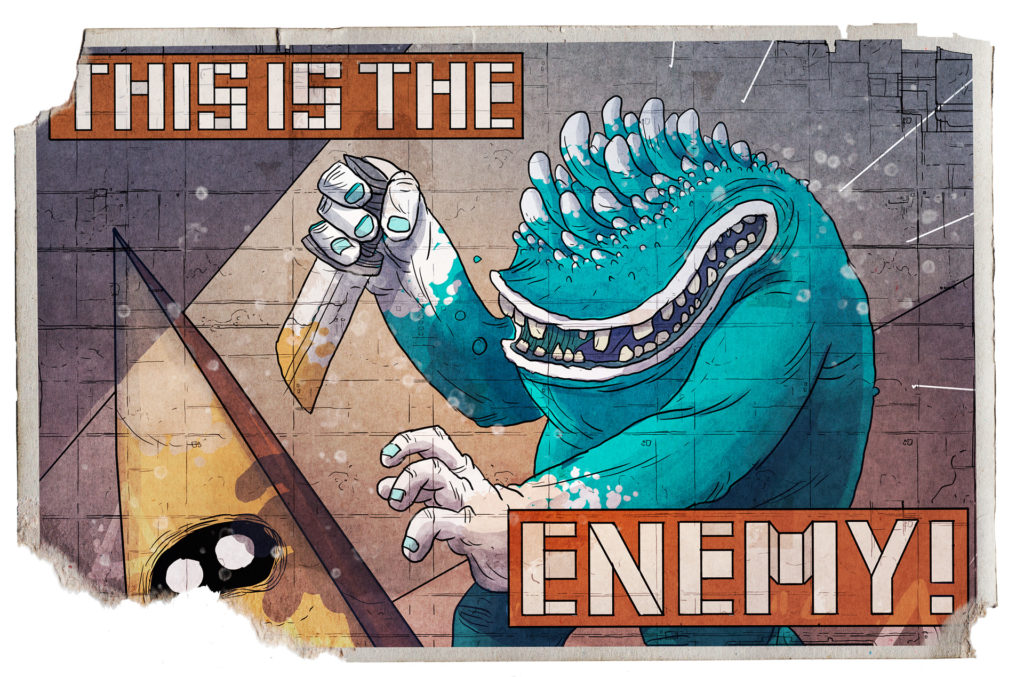 CUTSCENE ART