LESCHEKS FLIGHT
ABOUT
Lescheks Flug is a 112 page space opera sci-fi comic book published by Rotopol featuring the first adventures of Farman and Leschek. It was received well by the press and won the ICOM Award 2014 for Best Independent Comic.
The printed German edition of Lescheks Flug (Leschek's Flight) is available for preorder via ROTOPOLPRESS. The digital English edition is available via Download as an eBook at BlackPants.de!
STORY
So somewhere in space is Neulins, a dreary and dirty place where the clocks of large factories set the pace. The population has adapted to the harsh climate of this industrial asteroid: Neulins is inhabited almost exclusively by machine people. One of them is Leschek who is just another cog in the gearbox. But the cozy robot is not really dedicated to his assigned task in the toy factory, daydreaming about his own ideas of a multi-function action figure. When his colleague Fattko falls a victim to the final defect, he leaves Leschek a legacy, that could help him escape. But to really escape Neulins in the end, Leschek needs a human associate. The illustrator Sebastian Stamm, creative director and co-developer of the award-winning indie game Tiny & Big, finds an extraordinary action scenario for his comic debut Lescheks Flug (Leschek's Flight) : an offbeat space adventure, that's rusting, rumbling and creaking.
SAMPLE PAGES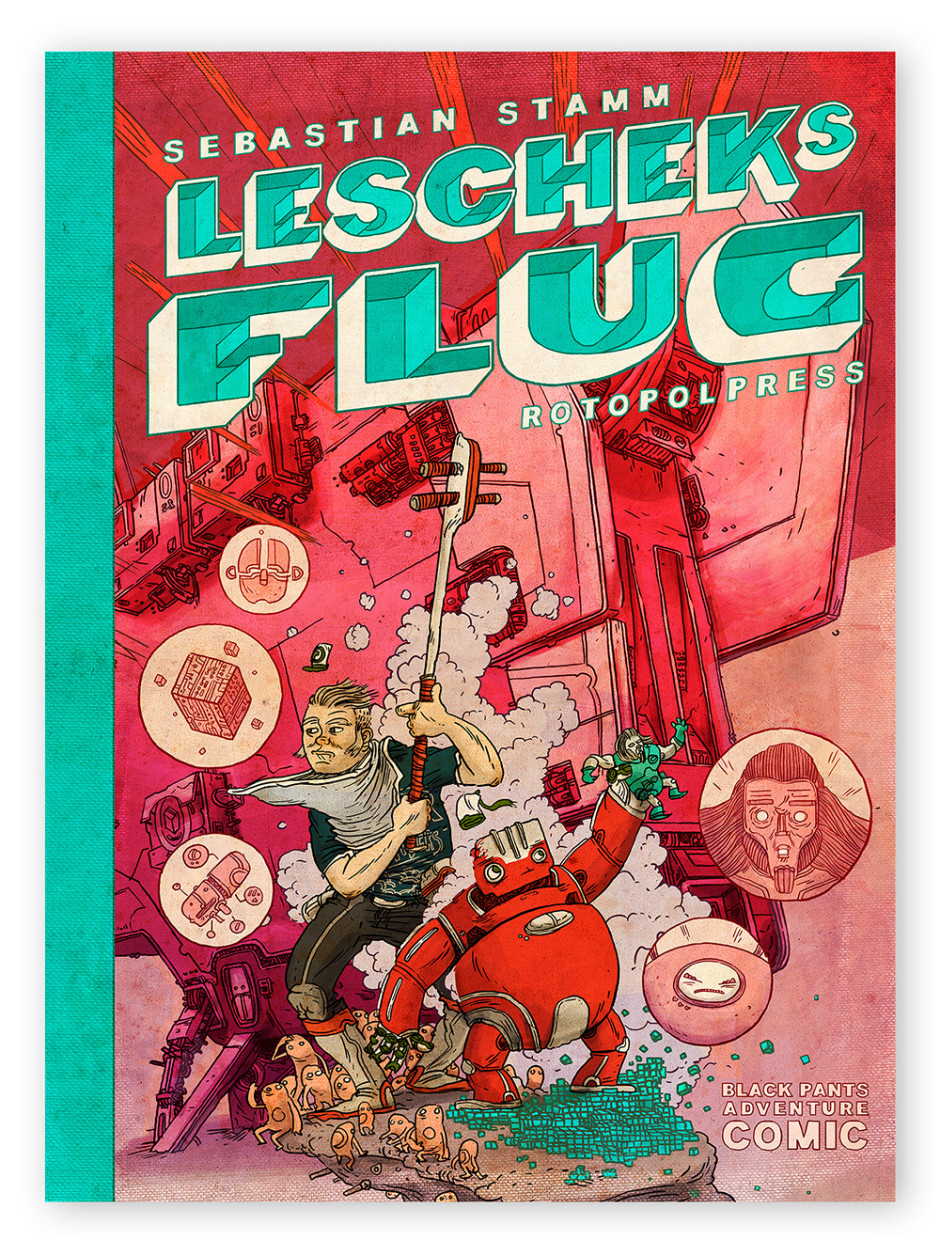 REVIEWS
Zitty– Eine Frage Interview
ComicReview.de – Podcast Comicbesprechung
Die Zukunft.de – Sven-Eric Wehmeyer
Comic Republic – Comic_Republic
Splashcomics – Christian Recklies
ComicsAndCola – Zainab Akhtar
ComicGate – Andreas Völlinger
SciFiNet – yiyippeeyippeeyay
Grober Unfug – Bert Henning
Frankfurter Allgemeine – Andreas Platthaus
nordbayern.de – Björn Bischoff
nordbayern.de – Björn Bischoff
ICOM YearBook – Christian Endres
Die Welt – Waldemar Kesler
Der Tagesspiegel – Oliver Ristau