PRESS CLIPPINGS BLACK PANTS GAME STUDIO
This is a collection of the most interesting links and press clippings for all of the Black Pants Studio games I was involved in.
VIDEOS
The famous and glorious Game One Episode, where this happened: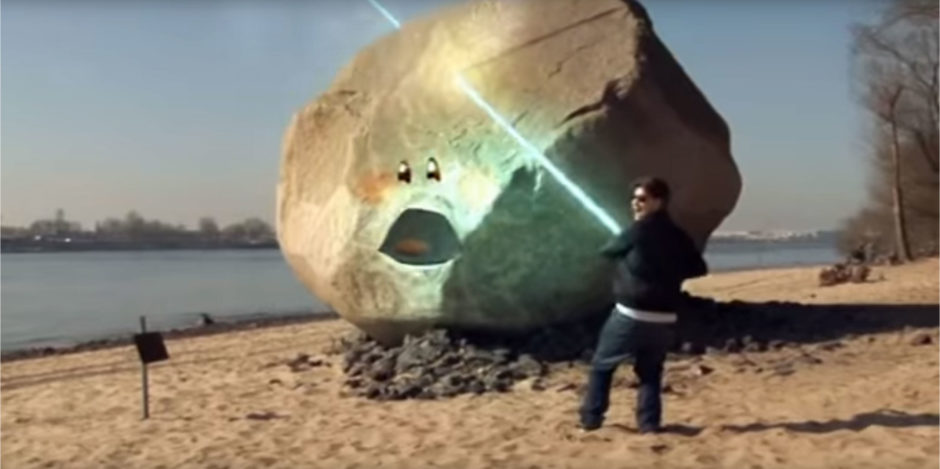 The also very great and one of Tiny & Big's first Let's Play by Nerdcubed. There's a ton more Let's Plays on YouTube, which are all very cool as well.
And one by Cynical Brit:
There've also been interviews with GameInside and ZDF Pixelmacher, but they no longer exist in the internet.
ARTICLES
C't Magazine 2015 – On Rusty Trails
Gaming Nexus-Tiny & Big – Travis Huinker
Everyeye.it– Tiny & Big – Enrico Spadavecchia
PC Gamer UK -Tiny & Big – Duncan Geere
Games Radar -Tiny & Big – gamesradarclint
Eurogamer -Tiny & Big – Christian Donlan
4Players – Tiny & Big – Jan Woebbeking
Game Informer – Tiny & Big – Adam Biessener
Game Star – Tiny & Big – Malte Witt
Prankster101 -Tiny & Big – prankster 101
MAGAZINES
INTRO Magazine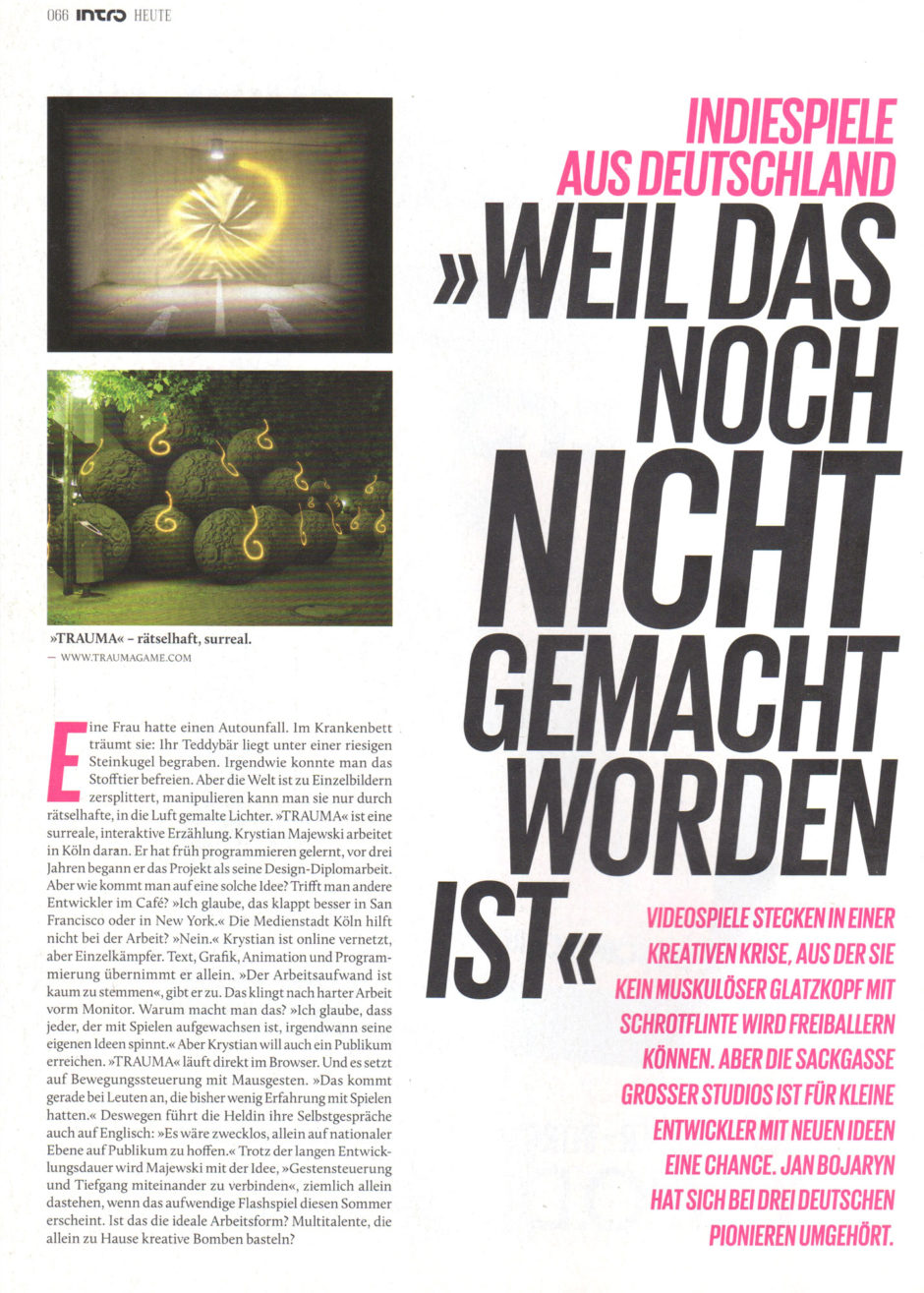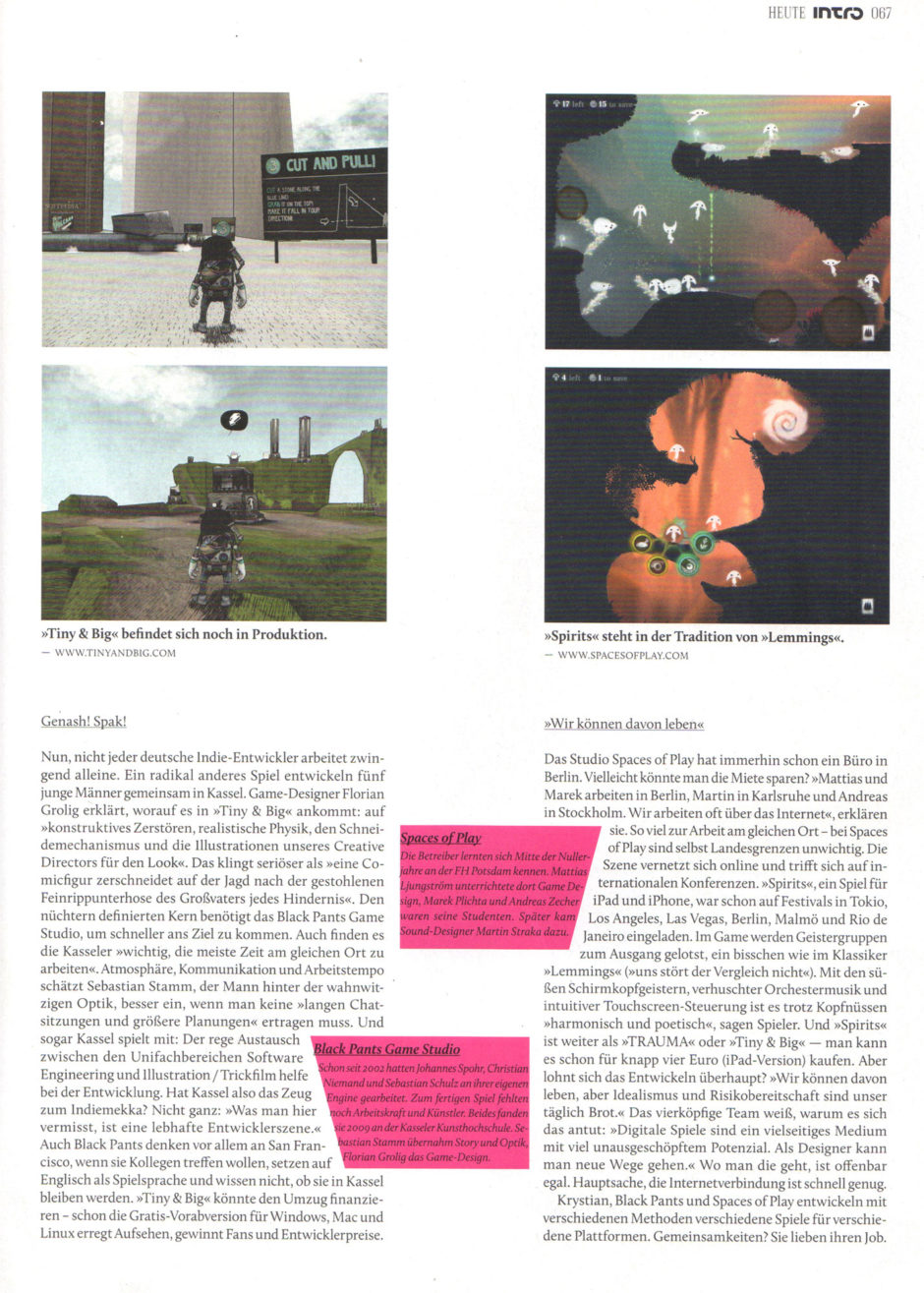 BRAVO Magazine (Yeah!)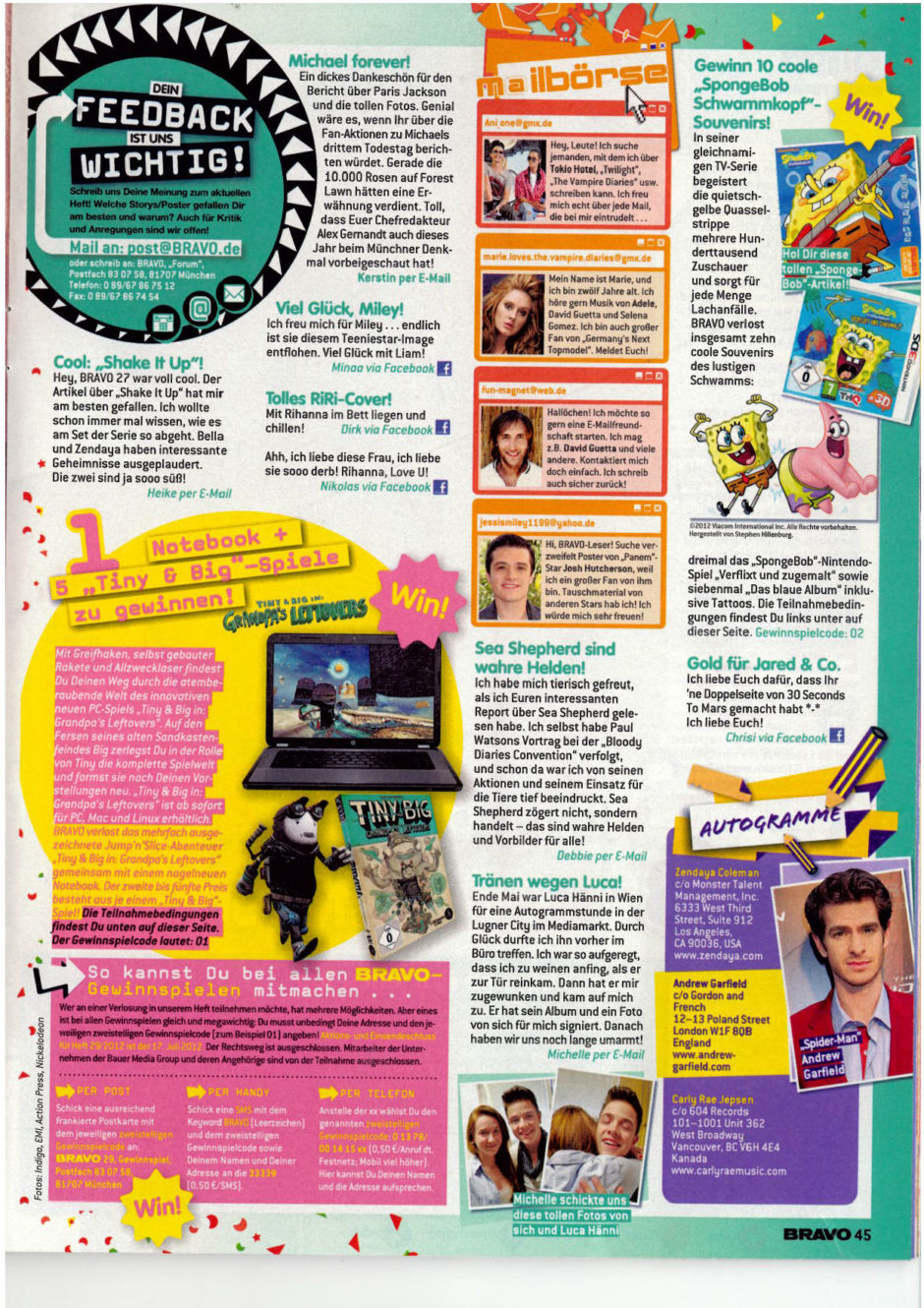 EDGE MAGAZINE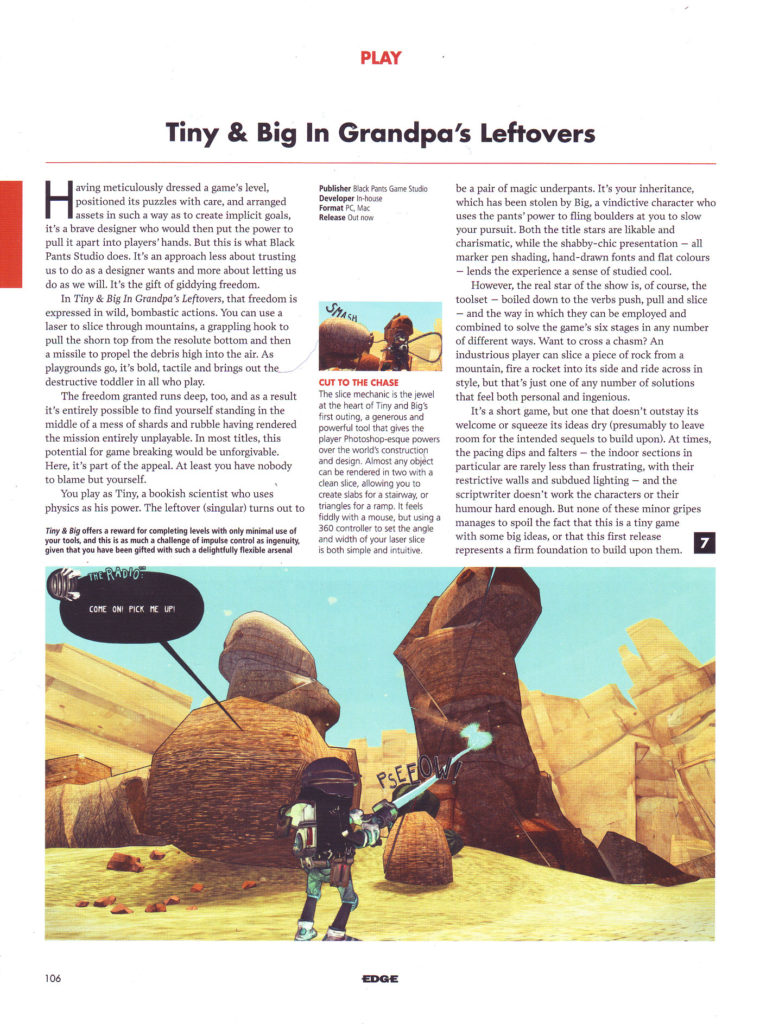 GERMAN SCHOOLBOOK DEUTSCH IDEEN / SCHROEDEL